Aeronautical and Maritime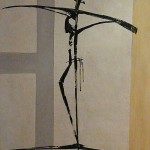 N&P has provided legal advice to companies engaged in sea, air and land  transportation. As an example, the first multinational company operating the barge system in the Paraná Paraguay Waterway (linking Argentina, Brazil, Uruguay and Paraguay) used N&P's particular expertise in order to set up its operations.
N&P's legal advice has been rendered in connection with international and domestic maritime, river, air and ground transportation; ship and aircraft finance; preferences and collateral upon ships and aircrafts; free trade zones and international trade regulations; shipping contracts; postal services and logistics. With N&P's assistance, clients (such as Emirates) have obtained landing permits for international airlines, off-line ticket sales, etc.
The firm has also worked in the investigation of accidents involving aircrafts, the purchase and transfer of foreign or domestic vessels and in claims for cargo damages and losses.