Corporate Law and Corporate Governance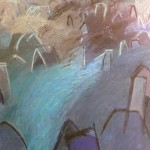 N&P enjoys an excellent reputation as a consequence of its participation in, and assistance to, some of the most complex corporate transactions ever completed in Argentina. The law firm has devised creative solutions for the Coca-Cola system (franchise expansions, capital injections and merger of several independent bottlers) and for Holcim Ltd, the former controlling shareholder of Corcemar, (which, with N&P's assistance, was merged into Juan Minetti SA to create the second largest cement manufacturer in Argentina, a deal that constituted the second-ever merger of companies listed in the Buenos Aires Stock Exchange and the first of its kind since the 80's).
N&P has strong expertise in the creation, registration and liquidation of companies and branches of domestic or foreign corporations, representing  clients in complicated corporate conflicts, advising on stock purchase transactions (whether minority participations or controlling interests, by way of private transactions or public bidding or otherwise), drafting voting or other shareholders' agreements, preparing bylaws or internal corporate governance regulations; planning and structuring joint ventures (whether incorporated or not); drafting and negotiation of stock swaps and options.
One of the most successful recent examples of joint ventures is the one formed between the Argentine mint and one of our clients, Casa de Moneda de Chile, to print and issue Argentine bank notes.