Mergers and Acquisitions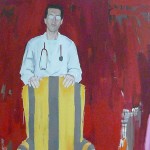 Among the most widely recognized M&A firms in Argentina, N&P has actively participated in several of Argentina's most relevant transactions in this field. As an example, N&P acted as local counsel to Holcim Ltd (the world's largest cement manufacturer) in the acquisition of a controlling stake in Corcemar, its subsequent merger into Juan Minetti SA and the ensuing share swap with Juan Minetti's shareholders, a long process which ended up in the creation of the second largest Argentine cement manufacturer whose shares are traded in the Buenos Aires Stock Exchange. This transaction was the only merger of publicly traded companies in Argentina in the last thirty years.
In addition, N&P has been extremely active in the sale or purchase of controlling interests in companies engaged in all types of commercial, financial or industrial activities: such as the sale of the controlling stock of Astra CAPSA to Spain's Repsol; or of Petrolera San Jorge to Chevron Overseas, in the oil industry; or the purchase of DirecTV stock from the Clarín Group in the media and entertainment industry. Other examples include the sale of Industrias Lucchetti to Molinos Río de la Plata; the purchase of Inversora Cervecera by the local manufacturer of Heineken and Budweiser beers; the purchase of Coca Cola Buenos Aires by Mexico's FEMSA; the purchase of Auchan Supermarkets by our client Wal-Mart de Argentina, etc.
The firm's services range from the initial due diligence investigations on tax, social security, trademark, real estate or environmental issues (to name just a few) to the drafting and negotiation of the relevant agreements, the creation of collateral mechanisms, the preparation of all necessary corporate steps and the relevant documentation and mandatory filings with any regulatory authorities.
N&P's services also include any necessary defense of purchasers or sellers before the local antitrust authorities and the preparation and handling of any filings required as a consequence.