Telecommunications and Media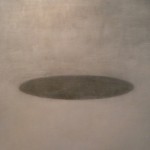 In telecommunications, software and e-trade matters, N&P has been extremely active and has participated in several large Internet and e-trade projects advising entrepreneurs or investors.
N&P provided legal advise to Patagon.com in connection with its initial public offering, the successive financial rounds, its stock incentive plans and stock options granted to its personnel, the execution of strategic alliances and in all general corporate and business matters. NB&F also acted as counsel to one of the bidding groups (formed by Comcast Inc., The Washington Post, Banco de Galicia, Acindar and VTR) in the call for bids organized by the Argentine Government to provide country-wide cell phone coverage.
N&P also advised Conectel Telecomunicaciones (a paging system operator) and Orbcomm Communications and Ellipso (satellite service providers) in their ventures with local partners. Other clients include Galaxy Latin America (DirecTV) and the purchaser of Telearte SA, a country-wide TV broadcasting company. As counsel to the International Finance Corporation (a division of The World Bank) N&P advised in the creation of liens upon transponders located in fixed-orbit telecommunications satellites.