Real Estate Transactions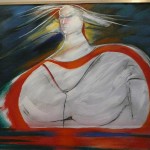 Since its creation, N&P has been involved in significant real estate transactions upon urban properties, industrial sites and agricultural facilities. These transactions always require careful attention to details, not only those related to the contractual terms of the operation and the legal status of the property but also to the seller's capacity and solvency and their clean title over the target. After closing, all steps leading to proper registration of the relevant deed also require close monitoring. Some transactions in which NB&F has been involved related to properties located in boundary zones which require compliance with complicated legal requirements.
N&P has been involved in the acquisition of large tracts of land, such as wine properties in Mendoza, the negotiation of long term leases for the development of hyper- and supermarkets in large shopping centers and land purchases for industrial and agricultural projects.
The firm has also assisted in the creation, enforcement and foreclosure of mortgages on significant real estate assets.
At the same time, N&P also offers services to small or large real estate owners in matters related to apartment buildings, condominiums, resorts and time sharing schemes. The firm's experience also includes real estate litigation on land ownership disputes, colliding titles, evictions, etc.