Labor and Social Security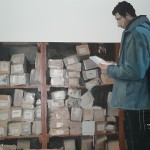 The assistance NB&F provides to its clients in labor-related and social security issues covers all aspects of labor law.
Due to Argentina's high conflictive labor environment, NB&F's professionals  have experience in all types of conflicts and collective bargaining matters. The firm has been involved in negotiating labor and salary conditions and in the application of crisis-prevention mechanisms afforded by Argentine law.
NB&F has been involved in workers' compensation and benefit schemes, work-force transfers, sanctions and dismissals, etc.
Defense of its clients before the labor courts is one of the most active practice areas of the firm. NB&F has successfully defended many clients on social security litigation, both before administrative authorities and the courts.