Administrative law & Economic Regulations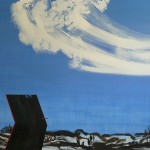 N&P's practice includes advising clients negotiating Governmental contracts and assisting private operators, licensees, concessionaires, public institutions (at the Federal or provincial levels) and consumers in all matters involving economic and public utilities regulations. This includes administrative or judicial challenges to rules and regulations enacted by governmental entities (including appeals against sanctions imposed by any type of bureaucratic agencies or regulatory bodies, like the Central Bank, the Securities Commission or the antitrust authority).
The firm has broad experience in designing, preparing and filing all types of administrative or court actions, including actions for redress, constitutional claims, extraordinary writs before the Federal Supreme Court and all types of claims for damages caused by the Federal Government, the Provinces and municipalities for any wrongful or legal activities.
Our professionals have been successful in obtaining satisfactory results for clients involved in antidumping investigations before the Foreign Trade Board and the Unfair Competition Director.